Zack Snyder ("300", "Watchmen", "Man of Steel") ha pubblicato via twitter, la primissima immagine della nuova Batmobile che apparirà nel crossover tra Superman e Batman, nonché sequel di "Man of Steel".
La macchina è coperta da un telo e non è completamente visibile.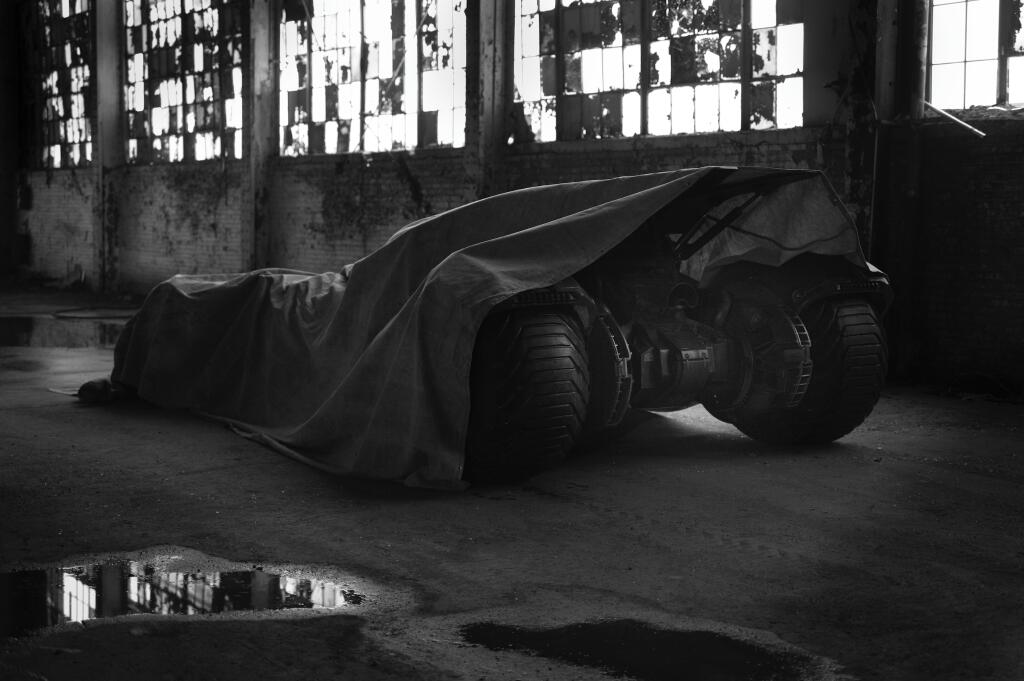 Stando al tweet del regista, domani potrebbe venir rilasciata una nuova immagine nella quale verrà mostrata completamente.
Il sequel di "Man of Steel" è diretto da Zack Snyder, mentre nel cast sono presenti Henry Cavill (Clark Kent/Superman), Ben Affleck (Bruce Wayne/Batman), Amy Adams (Lois Lane), Laurence Fishburne (Perry White), Diane Lane (Martha Kent), Gal Gadot (Diana Prince/Wonder Woman), Jesse Eisenberg (Lex Luthor), Jeremy Irons (Alfred Pennyworth), Tao Okamoto, Callan Mulvey, Holly Hunter e Ray Fisher (Victor Stone/Cyborg).
Il film arriverà nelle sale il 6 Maggio 2016.